Construction Design – CAD
Pool Tech has the only In-house CAD Center in Iowa. We have the capability to work with new designs as well as renovation and remodel projects.  
Once you are satisfied with the 3D design plan for your pool project we begin our extensive CAD Design process. Each CAD plan is customized to your site.
The construction documents we produce include overall site plans and layouts, equipment lists, plumbing, electric, and hydraulic systems, piping plans and construction details. Pool Tech understands the science behind water management, and we design structures with the least resistance possible. We optimize the hydraulic design of all your pool piping and equipment, which provides you with optimal water quality, and with the most energy-efficient and user-friendly system possible.
The CAD system answers questions, so we know the quantities of construction materials before the build begins.
All of the professionals that work on the construction of your pool will do so utilizing the CAD engineering/construction documents, ensuring accuracy, consistency, professionalism and quality construction.
Pool Tech is thoroughly knowledgable about state and local building codes. We meet or exceed all necessary guidelines and we design and build to tight tolerances.
Look through to learn more about CAD plans: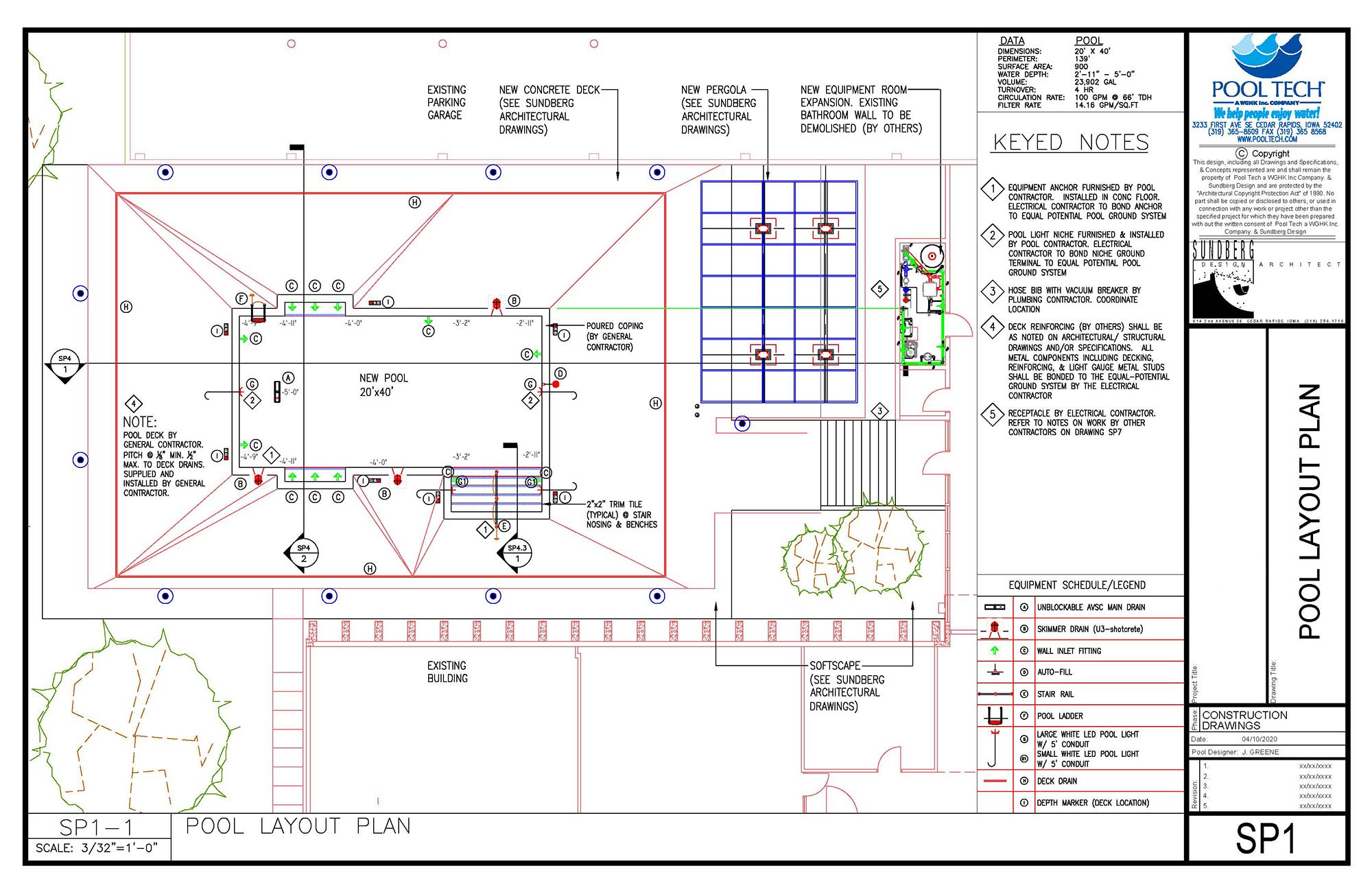 Pool Layout Plan –gives general information and shows the position of the pool in relation to existing and planned elements at the site.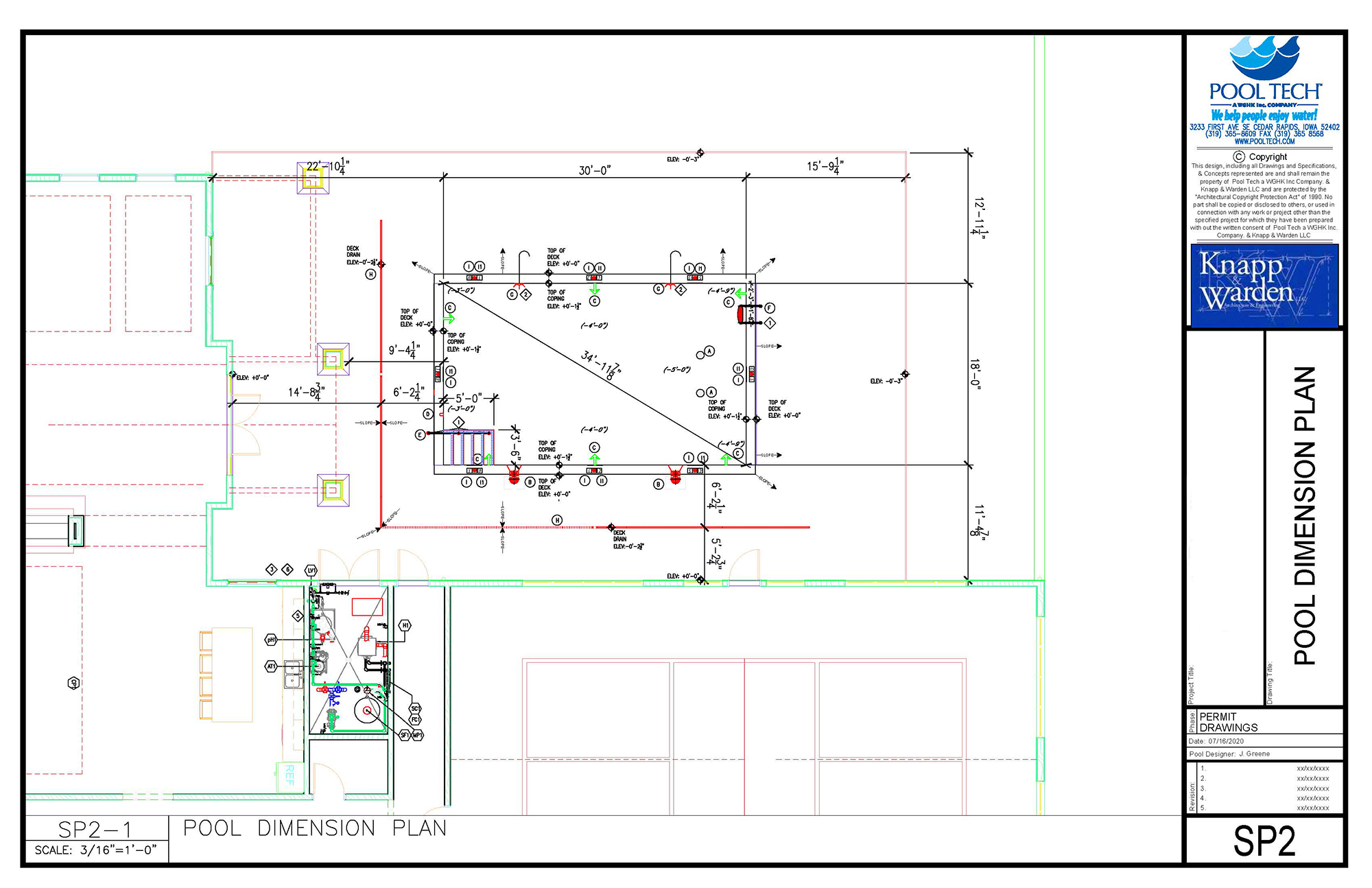 Pool Dimensions Plan –lists dimensions, elevations and position of pool elements in great detail.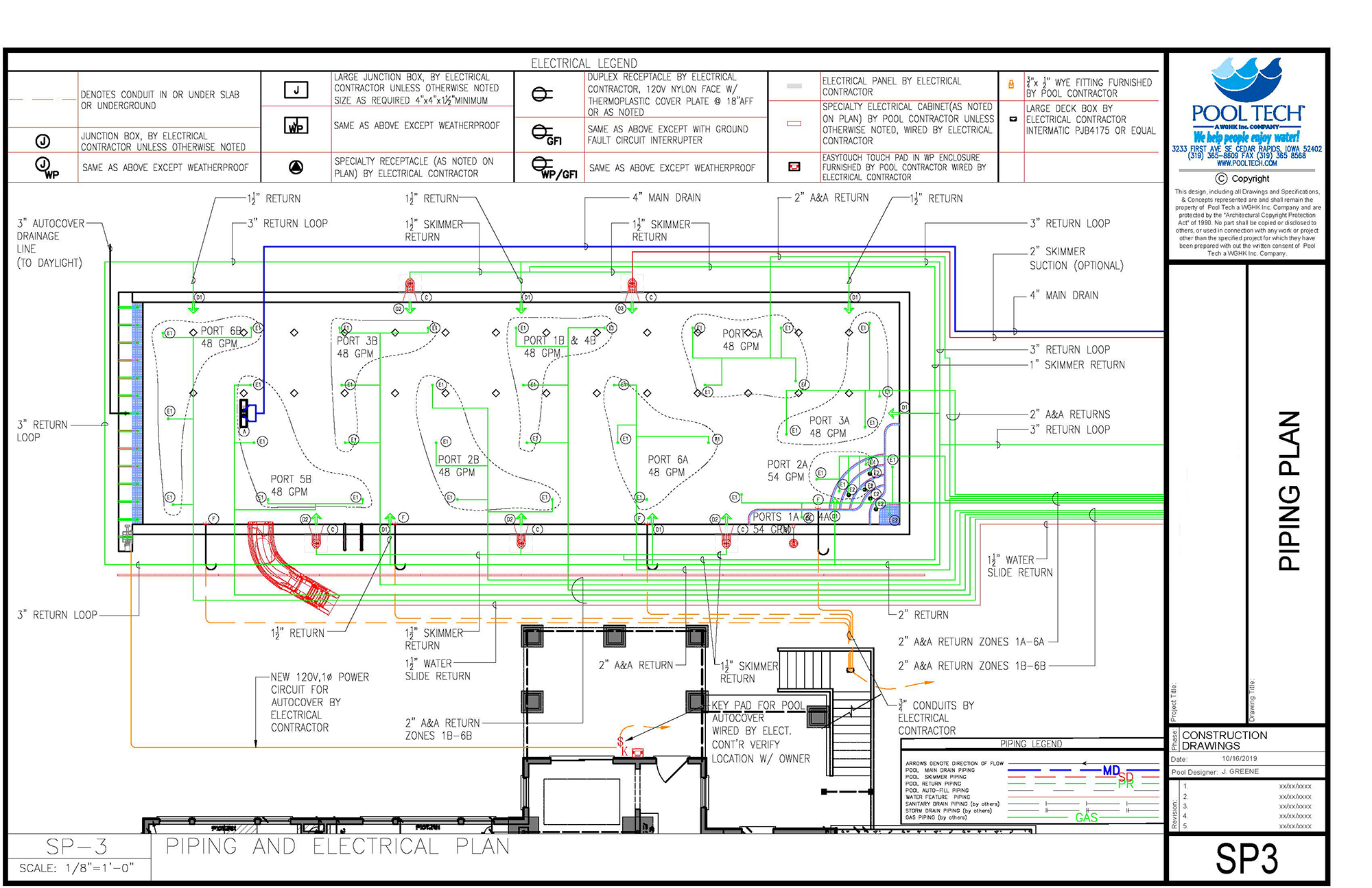 Piping Plan –Shows position and range of skimmers, inlets, lighting, waterflow direction and pipe layout. Construction workers know exactly where each item should be placed.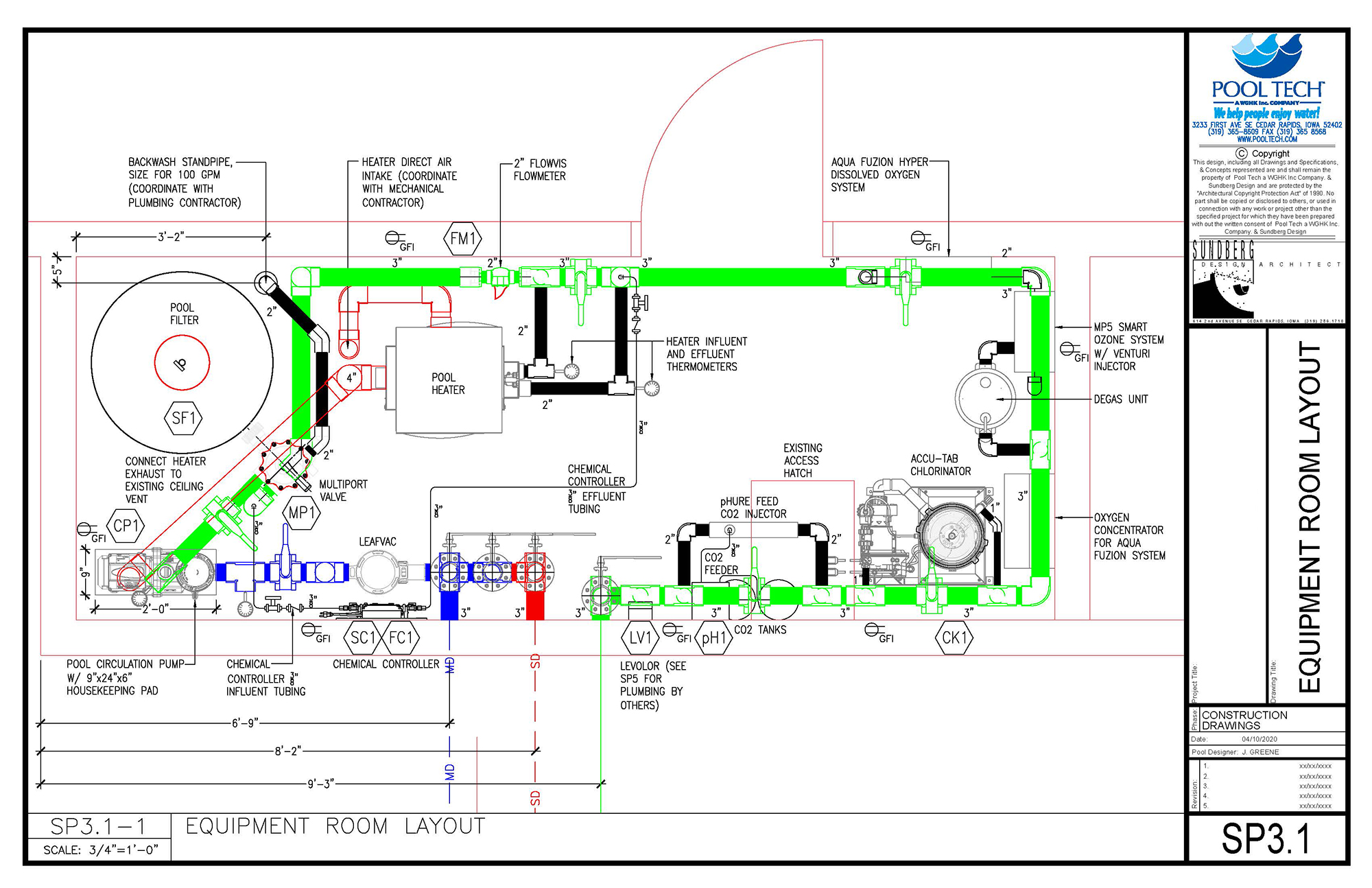 Equipment Room Layout –shows the position of equipment and piping in the mechanical room. Planning ahead allows for the most efficient use of space and the most efficient hydraulic system.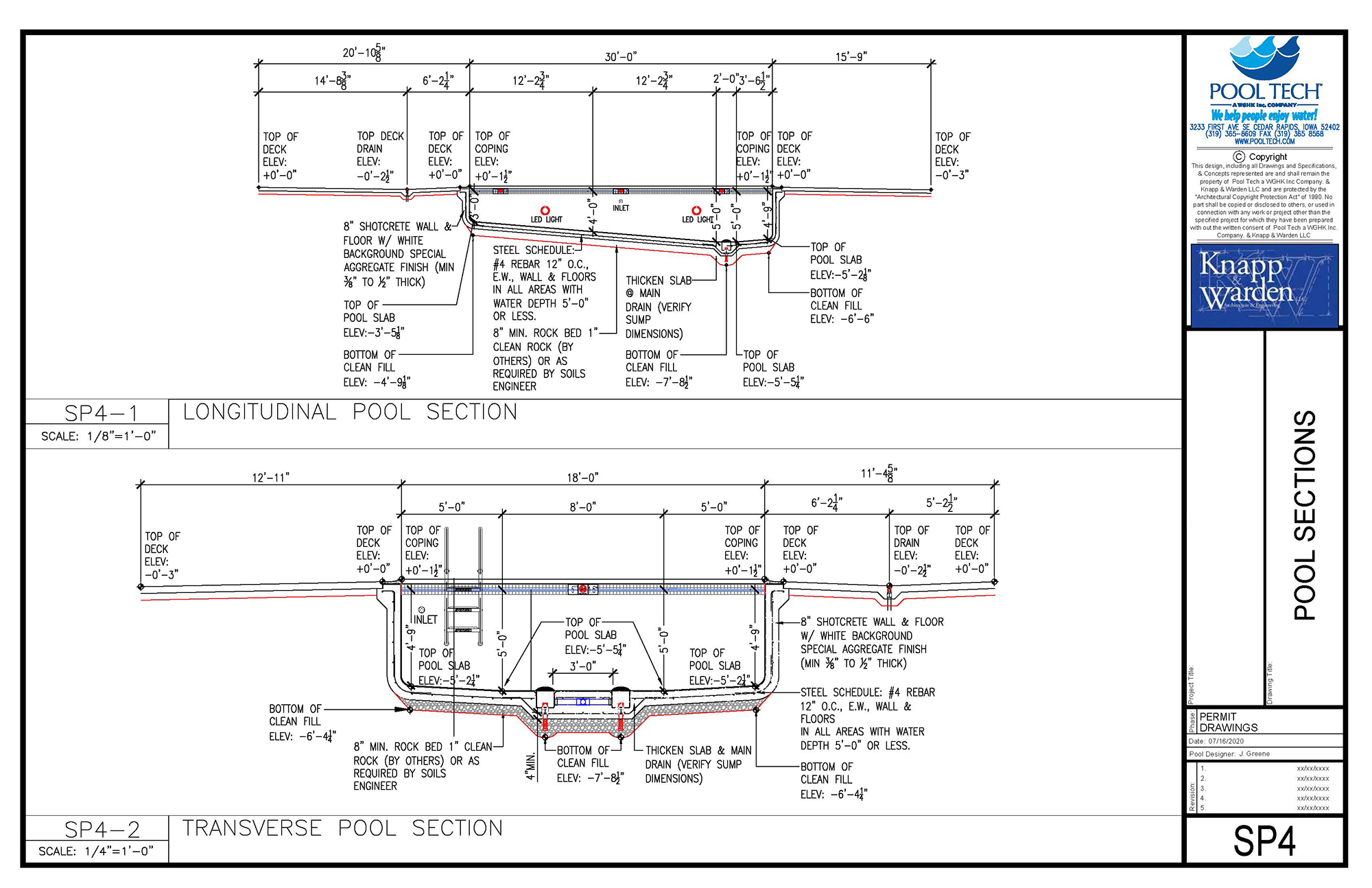 Pool sections –Shows the depth and lists the thickness of the pool shell and position of the rebar in great detail. Pool Tech knows ahead of the build that your pool will be able to withstand the pressures of water and soil—we have literally done the math.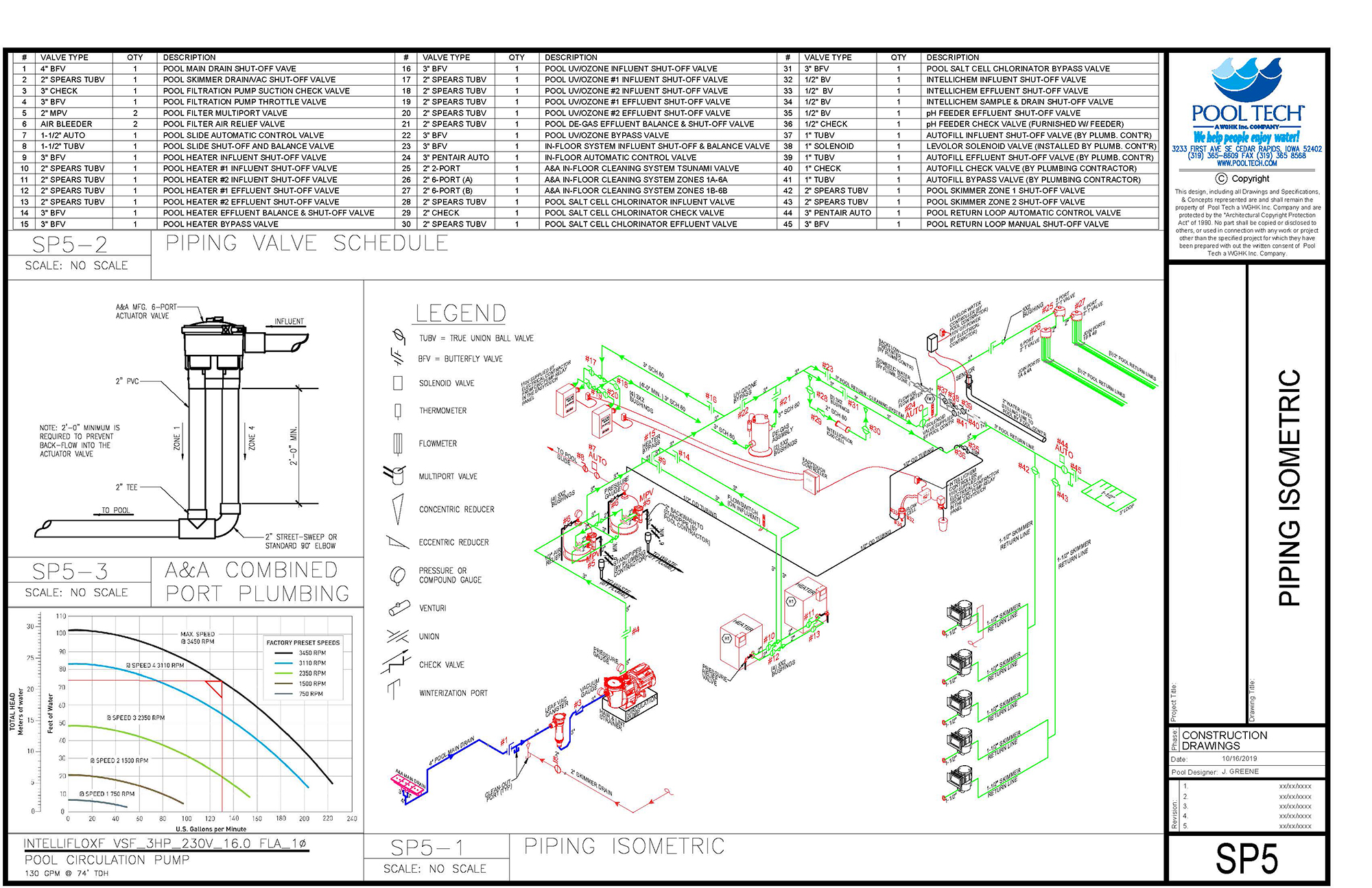 Piping Isometric –shows a graphical listing of all plumbing components, water direction and charts gallons per minute based on pump speed with the resistance calculated specifically for the pool. Provides a checklist for construction as well as for renovation.
Request A Quote
Enter your information below and we will contact you about your question or quote request.
Pool Store Hours:
Monday – Friday 9:00 a.m. to 5:00 p.m.
Saturday – Closed
Sunday - Closed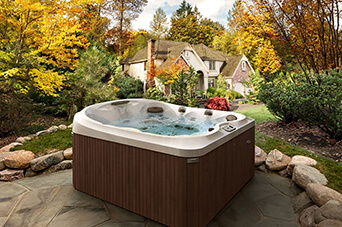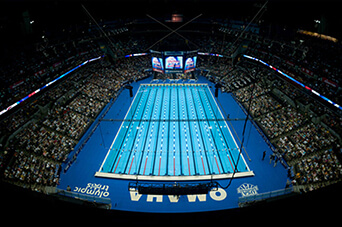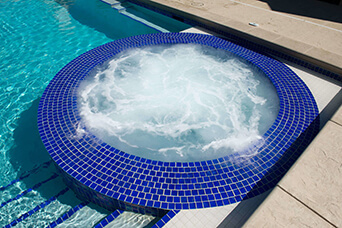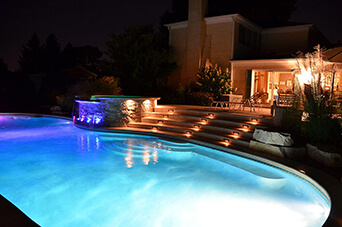 What People Are Saying
Just A Few Testimonials About Us
"Pool Tech installed our therapy pool in 2011, which includes 4, 5 and 6-foot depths as well as jets for rehab. If we need something or have a question, we call and we get what we need. They've done a great job for us."
"Each backyard environment is unique. An architect looks at the relationship of the components to one another creating a better, more functional design. I prefer working with contractors who are very knowledgeable in their fields, like Pool Tech. I rely on their expertise of pool construction techniques and operations to provide guidance for the overall design."
"Building a pool was the best thing we ever did! We open it very early—it's heated! We also have a fireplace, pergola, and barbecue pit. We spend more time outside than inside in the summer. Many nights, we'll have a drink by the fireplace and enjoy the poolside atmosphere." Iowa's most highly-awarded pool builder!
Plan now, swim soon! Contact us to finance your pool!