See What Our Customers Think About Us!
We had Pool Tech remodel our pool after 20 years, converting it to saltwater-ozone system and making it look more natural. Now that the water is softer, my wife is spending more time in the water, so we're using it more than ever. She and her girlfriends sit around the pool and get on rafts to talk and drink wine. It's still a central part of our place—a magnet for our kids, grandkids, family and friends. We hate the day we close the pool in the fall.
We turned to Pool Tech because we really wanted to develop a "staycation" environment. We have a second home on the Mississippi in Guttenberg that we all call "Paradise," and we wanted to create a similar feel for our home in Cedar Rapids. As with any construction project, it evolved along the way and we added a large garage with a bathroom and decks overlooking the pool. The result is additional beautiful outdoor living space for our family and for entertaining.
A few months ago I purchased a hot tub from Pool Tech. The buying, delivery, setup, & service has been top notch. Special thanks to September, Tonya, Mark, Mike, Paul, & Victor for making the customer experience exemplary.
You feel like you're at a resort. When you turn the waterfall on, the sound of the water separates you even more from the real world.
The backyard design is this amazing space that's a true escape for us. It creates such a wonderful, happy environment. As soon as our pool and patio area was complete, we started using it as part of our living space. It became incorporated into the way we live.
Pool Tech helped make our backyard a destination for our grandkids. By sharing our vision with Rick, we were able to achieve noise-free operation of the pool equipment by locating the mechanicals under the gazebo. Rick also shared ideas for keeping maintenance to a minimum, helping us choose an automatic cover and a self-monitoring chemical system.
For the construction process, patience is essential. A truly custom pool solution can't anticipate weather, subsoil conditions or the coordination of 11 specialty contractors. In the end, with the help of Pool Tech's pool construction experts, a vision can become a remarkable reality. Now, our estate can serve many family generations to come.
We work relentlessly to design unique solutions for each client's needs. With pools, spas, water features and other outdoor spaces, we work closely with Pool Tech's experts to achieve those solutions. We are not "cookie cutter." Instead, we work with our clients to create custom award-winning design projects.
Over the past 2 years of continuous renovations we've had the opportunity to work with many contractors and vendors. The working relationship that stands out the most is with the fine folks at Pool Tech. From initial concept design to final build out, Pool Tech demonstrated professionalism and expertise second to none. The Pool Tech Team orchestrated the entire project with superior craftsmanship and customer care, something which is missing in today's world. We look forward to our upcoming pool and decking resurface project in March 2018. It is with confidence we recommend Pool Tech for any level of aquatic projects.
Pool Tech installed our therapy pool in 2011, which includes 4, 5 and 6-foot depths as well as jets for rehab. If we need something or have a question, we call and we get what we need. They've done a great job for us.
Pool tech did a fabulous job on replacing our liner. They are professional and prompt as well as courteous. I am a convert as the previous place I have used had no where near the customer service.
You know everything you need to when walking into the place and seeing all of their amazing past projects. They've got experience and the free water testing is a bonus.
We added a pool to our home in order to have a convenient way to enjoy the water, and we love it! When our daughter and sons are home in the summer, they use the pool almost every day. A lot of times, we jump in the pool and join the kids at night. On the weekends, we host family gatherings and birthday parties for us and the kids. We also let the kids have their friends over for supervised swimming.
When it's nice out, our family uses our sport pool almost every day. We have two teenagers, and we can set up a volleyball net in the middle or a basketball hoop. The two of us float in the pool, and we sit poolside with family and friends to relax, eat dinner and enjoy it.
One of my favorite features is the sun shelf. This area is only a few inches deep, so I can sit in a lawn chair in the water, read a book, keep cool and just relax.
When I was a kid, I lived on a dairy farm and dad would take the ski boat out the reservoir every Sunday. We considered buying a ski boat, but you have to buy gas, take it to and from the reservoir, and so on. It's a lot of work, so we decided to build a pool in 1982 instead. We have remodeled it twice.
Building a pool was the best thing we ever did! We can relax by it and go out and swim every night. We open it very early and take advantage of the heated pool. We also have a big deck, great landscaping, a fireplace and a pergola and barbecue pit. We spend more time outside than inside in the summer. Many nights, we'll have a drink by the fireplace and enjoy the poolside atmosphere. Our daughter and grandson come over, too. I don't know what we'd do without a pool in the back yard.
We love having our kids and grandkids show up and swim in our pool. It's fun! The pool entrance has different elevations, from 2 inches deep so the little ones can splash and walk in the water to 6 feet deep. We spend lots of long weekends with the family around the pool during the day, then grilling out and enjoying the colored lights in the water after sunset. Every year, we have at least one big party here for over 60 people. It's a nice, relaxing environment, where everyone's outside, and we have the convenience of our concession stand and bathroom. For safety, we have a pool cover to close it up at night. It's the whole environment we love, and we thoroughly enjoy sharing it with family and friends. It's a great place.
As an architect, I enjoy working with Pool Tech because they bring a broad knowledge and experience base to the table which puts our clients at ease.
When we design a water feature, they think outside of the box so we can create something new in water sculptures, parks, or features. With Pool Tech, I don't have to settle for the cookie-cutter design.
Pool Tech was great at taking our visualization of building just a "swim shelf"— a place where 2 – 3 chaise lounges could sit in a pool of shallow water. They were on time and on budget and flexible with this concept—we would use them again.
Wonderful time picking out our new hot tub. They were great at answering any questions. When the hot tub was delivered, the installers were all professional, and very polite. After all was set up and filled, September stopped by to show us how to take care of our new jacuzzi. Thanks Pool Tech, job well done!
I want to send you and the Pool Tech team a Thank You. The Accu-Tab feeder performed better than I thought. Now that I have used it for 2 seasons, I would not trade it for a new Pulsar system if they gave me a free one every year.
For the last 2 seasons I did not have any clogs, ever! I did not have to clean it for the last two years, but I did anyway to make sure it is running at peak performance. No under/over feeding of chlorine. No unclogging lines, stuck floats, and chlorine sprayed clothes and shoes.
The next surprise I encountered was decreased usage, resulting in great 33% savings year over year.
Thanks for all you do and for making me shine!
Request A Quote
Enter your information below and we will contact you about your request.
Pool Store Hours:
Monday – Friday 9:00 a.m. to 5:00 p.m.
Saturday – Closed
Sunday - Closed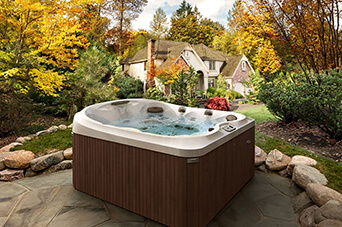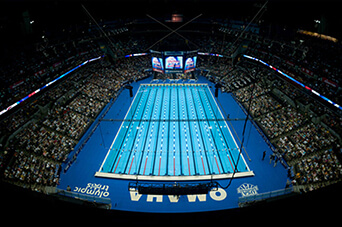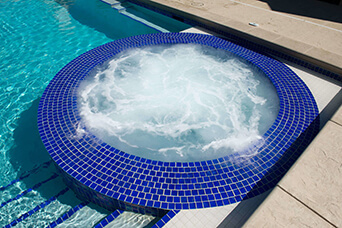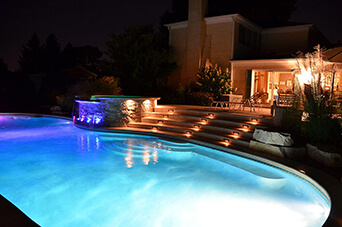 What People Are Saying
Just A Few Testimonials About Us
"Pool Tech installed our therapy pool in 2011, which includes 4, 5 and 6-foot depths as well as jets for rehab. If we need something or have a question, we call and we get what we need. They've done a great job for us."
"Each backyard environment is unique. An architect looks at the relationship of the components to one another creating a better, more functional design. I prefer working with contractors who are very knowledgeable in their fields, like Pool Tech. I rely on their expertise of pool construction techniques and operations to provide guidance for the overall design."
"Building a pool was the best thing we ever did! We open it very early—it's heated! We also have a fireplace, pergola, and barbecue pit. We spend more time outside than inside in the summer. Many nights, we'll have a drink by the fireplace and enjoy the poolside atmosphere." Iowa's most highly-awarded pool builder!
Plan now, swim soon! Contact us to finance your pool!