Step into your very own Jacuzzi!
Jacuzzi has been setting the standard by which all other hot tubs are measured for the last 60 years. Jacuzzi Hot Tubs are designed for reliability. Every part you see and even those you don't are exceptionally engineered with the best materials and style to ensure a superior product. All of the models bring warmth, comfort, and invigorating hydro-therapeutic massage.
Pool Tech makes it easy for you!
Our staff will conduct a free site visit to help you select the Jacuzzi Hot Tub that suits your location. We deliver and set up your Jacuzzi teach you how to operate it, and our expert staff is available to guide you in the future!
Site visits and Jacuzzi Wet Test by appointment.
Stop in, call 319-365-8609 or Contact us today to enjoy a new Jacuzzi!
See the new Jacuzzi Vibe Plug n Play Hot Tubs, starting at $3999!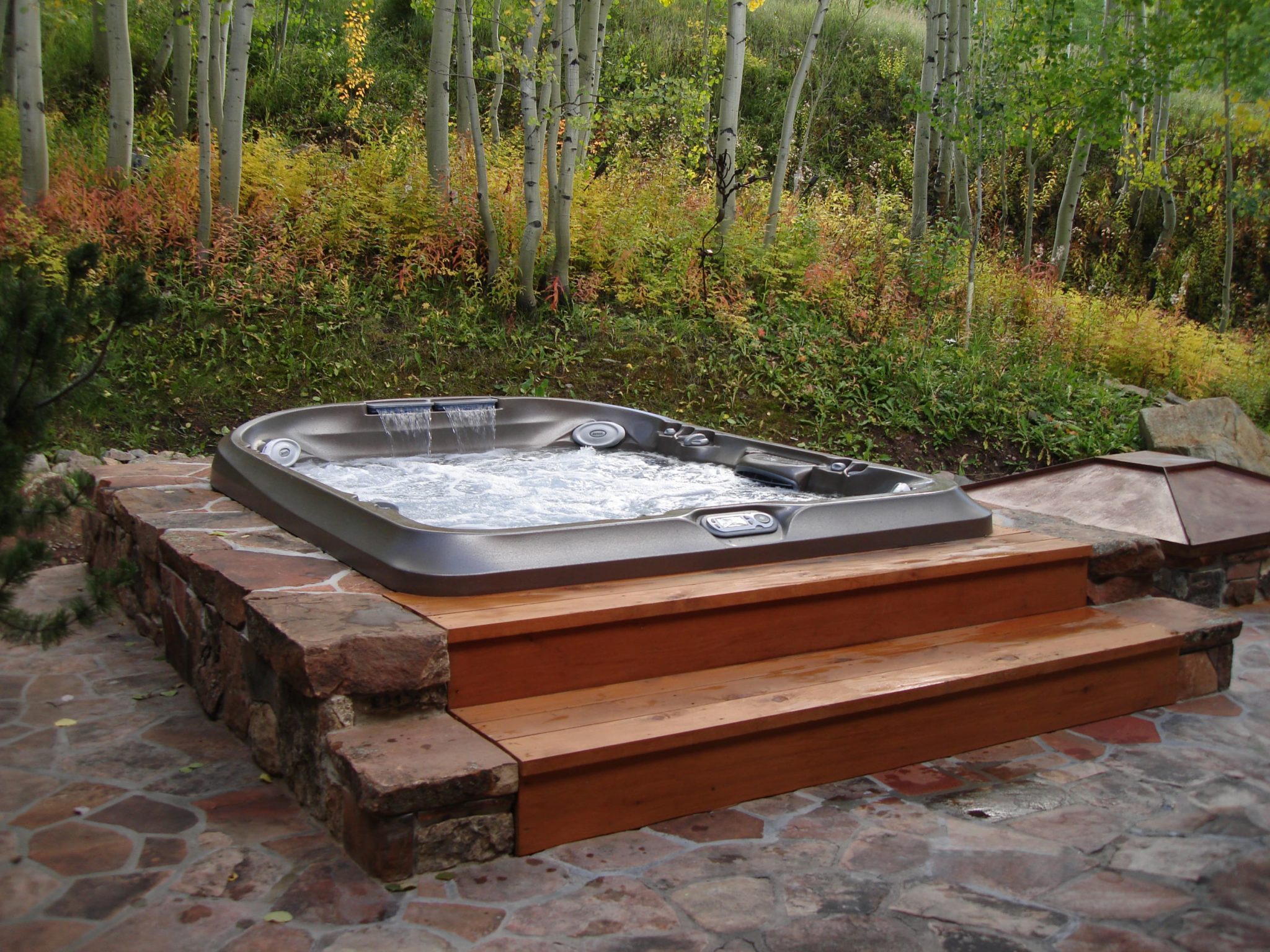 Jacuzzi Models
Pool Tech has several Jacuzzi Hot Tub models on our sales floor so you can see and feel the variety of colors and finishes in person. You can even get in! We do sell the tubs we have, however, many folks delight in selecting their own options. Follow these links to look at the Jacuzzi product lines, and mix and match your options:

J-500 Collection
The luxury J-500 Collection combines revolutionary design and legendary performance. Featuring a unique curve design and outer architectural lighting never seen before. With an exterior inspired from woven textiles, it does more than enhance your well-being, it makes a statement.

J-400 Collection
Presenting more rotational PowerPro Jets, a distinct high-back design, and an adjustable headrest, our designer J-400 Collection delivers one of our best hydromassage experiences available. Stylish elegance is provided by premium lighting and a backlit waterfall.

J-300 Collection
Our Signature J-300 Collection puts comfort at the forefront, featuring premium PowerPro Jets, repositionable headrests, ergonomically-designed seating, and an advanced control panel. Ease of maintenance provided by CLEAR-RAY On-Demand.

J-LX Collection
The flat top rail minimalist design of the J-LX Collection not only looks good but is engineered to exceed energy efficiency standards without reduced jet power. In addition, the CLEAR-RAY System makes water care easy.

J-200 Collection
Our Classic J-200 Collection has been given the same thought to ergonomic jet placement at an economical investment, featuring standard jets, a two-stage water treatment system, multi-colored lighting, and cup holders.
Request A Quote
Enter your information below and we will contact you about your request.

"Wonderful time picking out our new hot tub. They were great at answering any questions. When the hot tub was delivered, the installers were all professional and very polite. After all, was set up and filled, September stopped by to show us how to take care of our new jacuzzi. Thanks, Pool Tech, job well done!"
– Russell Shelton
Pool Store Hours:
Monday – Friday 9:00 a.m. to 5:00 p.m.
Saturday – Closed
Sunday - Closed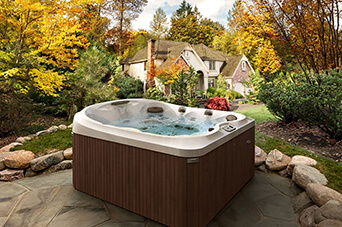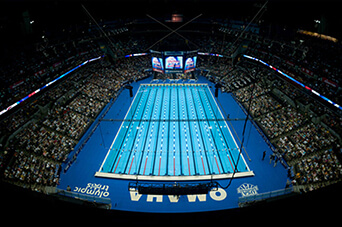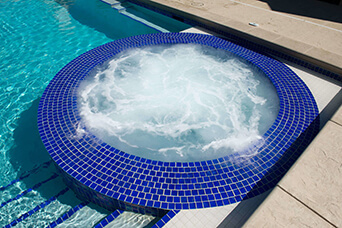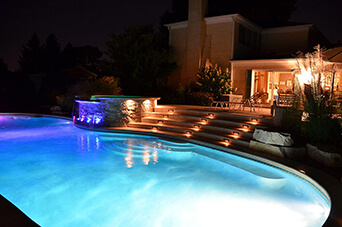 What People Are Saying
Just A Few Testimonials About Us
"Pool Tech installed our therapy pool in 2011, which includes 4, 5 and 6-foot depths as well as jets for rehab. If we need something or have a question, we call and we get what we need. They've done a great job for us."
"Each backyard environment is unique. An architect looks at the relationship of the components to one another creating a better, more functional design. I prefer working with contractors who are very knowledgeable in their fields, like Pool Tech. I rely on their expertise of pool construction techniques and operations to provide guidance for the overall design."
"Building a pool was the best thing we ever did! We open it very early—it's heated! We also have a fireplace, pergola, and barbecue pit. We spend more time outside than inside in the summer. Many nights, we'll have a drink by the fireplace and enjoy the poolside atmosphere." Iowa's most highly-awarded pool builder!
Plan now, swim soon! Contact us to finance your pool!