We Offer Only the Best Fiberglass Pools
Pool Tech only sells the best products and then backs it up with the most knowledgeable technicians in the pool industry. That is why we are closely affiliated with Sun Pools, Pentair, Doughboy, Jacuzzi, BioGuard, Axiall and Sustain. 
Pool Tech is pleased represent Sun Pools, which is owned by the McCarthy brothers, who are native Iowans. Their fiberglass pools are the most durable in the industry and withstand the harshest weather because they are manufactured with woven fiberglass, have no fillers, are color consistent throughout the shell and do not use a top surface clear gel coat, which tends to yellow over time. 
These pools are made to last, are easy to maintain and offer a variety of amenities, such as in-floor mosaic tile designs, waterline tiles, waterfalls, fountains, slides, colored LED lighting and more.
Fiberglass pools are a great solution if you want an easy to maintain pool that will retain its beauty year after year. Since they are pre-formed, they have the added benefit of a short installation time. Our fiberglass pools start at $80,000 installed and we will have you swimming in less than 10 days!
Design and Installation Service
Pool Tech has over 30 beautiful models of Sun Pools fiberglass pools to choose from and we stand ready to help you visualize your backyard environment with our digital design services. Installation is highly coordinated and is handled by reputable and qualified contractors, who will bring your vision to life. We understand the importance of choosing the right equipment and have selected top-of-the-line Pentair pumps, filters and heaters, which optimize operation of your pool. And we back it all up with a staff of certified Service Technicians and a guaranty that we will have parts in stock.
To learn more, click here!
Pool Tech Fiberglass Pool Models
Take your pick! Contact us today to get started!
Large Sun Pools
To learn more, click here!
How are Pool Tech's Sun Pools Fiberglass pools superior to other fiberglass pools?
Our fiberglass pools are handcrafted by expert technicians with several layers which add strength.
The form is prepped.

The interior finish is applied. This layer leaves the interior smooth yet slip resistant.

A modified epoxy barrier coat which protects the pool from moisture and provides strength and increases flexibility.

A composite materials layer is added. Sun Pools uses Critical Point Lamination—the material is laid side-to-side instead end-to-end as is typical with other fiberglass pools. Critical Point Lamination creates one of the Industry's toughest fiberglass pools.

Technicians place reinforcing materials on the sides and top rim of the pool.

Pool Tech's Sun Pools Fiberglass pools are shipped complete with the lighting housings and plumbing fittings in place, saving on installation time.
Sun Pools offers a lifetime warranty on the pool shell, giving you peace of mind.
Custom Concrete Pools     Fiberglass PoolsRenovations             Above Ground PoolsFinancing
Request A Quote
Enter your information below and we will contact you about your question or quote request.

"We are pleased to welcome Pool Tech WGHK, Inc. as a dealer with Sun Pools. We look forward to bringing our fiberglass pools to our home state of Iowa! "
-Kevin and Aaron McCarthy
Owners, Sun Pools, Inc. 
Pool Store Hours:
Monday – Friday 9:00 a.m. to 5:00 p.m.
Saturday – Closed
Sunday - Closed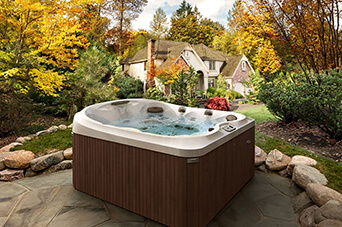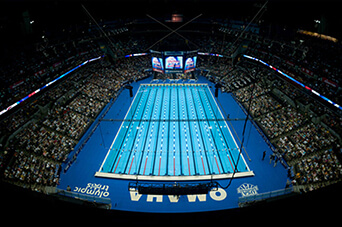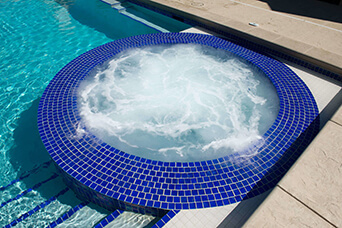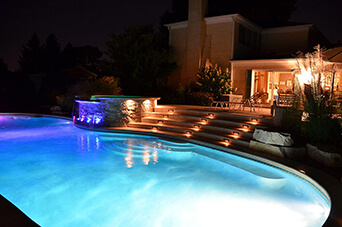 What People Are Saying
Just A Few Testimonials About Us
"Pool Tech installed our therapy pool in 2011, which includes 4, 5 and 6-foot depths as well as jets for rehab. If we need something or have a question, we call and we get what we need. They've done a great job for us."
"Each backyard environment is unique. An architect looks at the relationship of the components to one another creating a better, more functional design. I prefer working with contractors who are very knowledgeable in their fields, like Pool Tech. I rely on their expertise of pool construction techniques and operations to provide guidance for the overall design."
"Building a pool was the best thing we ever did! We open it very early—it's heated! We also have a fireplace, pergola, and barbecue pit. We spend more time outside than inside in the summer. Many nights, we'll have a drink by the fireplace and enjoy the poolside atmosphere." Iowa's most highly-awarded pool builder!
Plan now, swim soon! Contact us to finance your pool!