Pool Tech Conceptual & 3D Design
We listen carefully to you, and our consultants and designers are skilled at interpreting your vision into a functional plan. We will design a conceptual drawing that shows the overall intention of your project, giving you an idea of the size and the transformation of your space with respect to existing structures on your property.
3D design
Next we bring the conceptual design plan to life with a 3D software presentation. We show every feature of your project including your unique pool design, water features, colored lighting, pool houses, fire pits, landscaping, mechanical room and more. You'll feel like you are already there!
You'll be able to see what your pool project will look like at any time of day or night throughout the year, from every angle, allowing you to know what to expect when construction is complete.
At this stage it is easy to make tweaks and adjust options.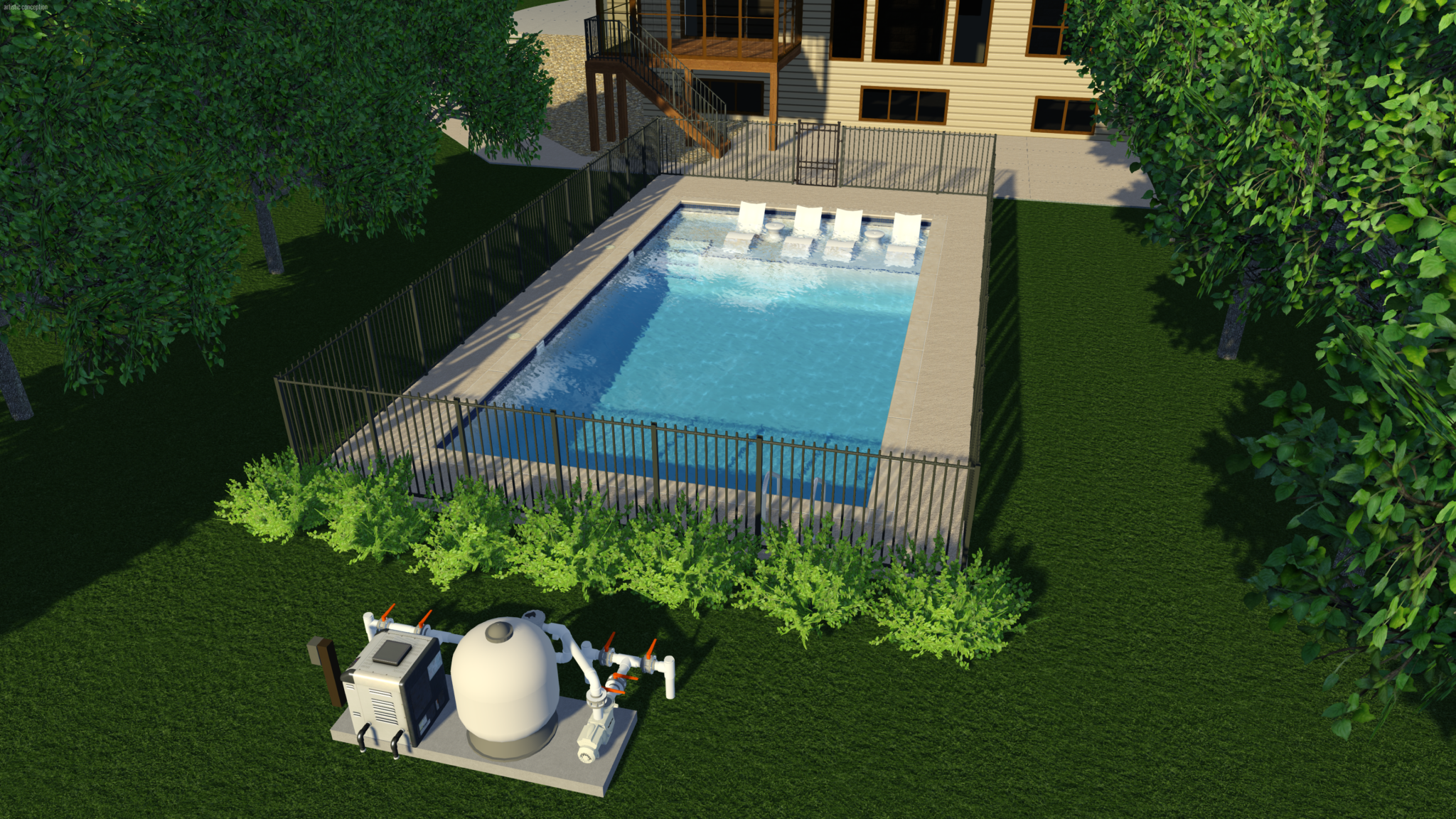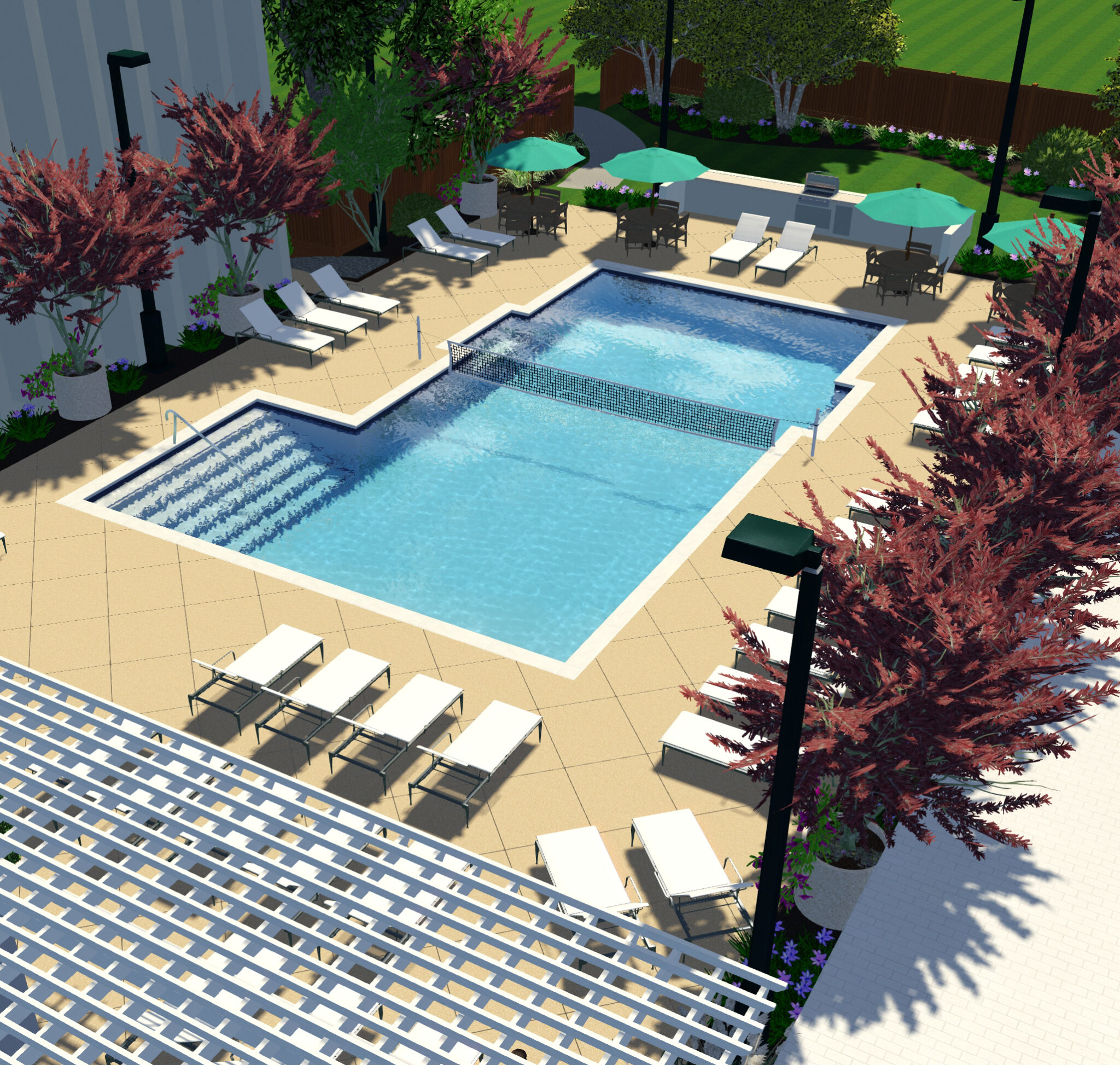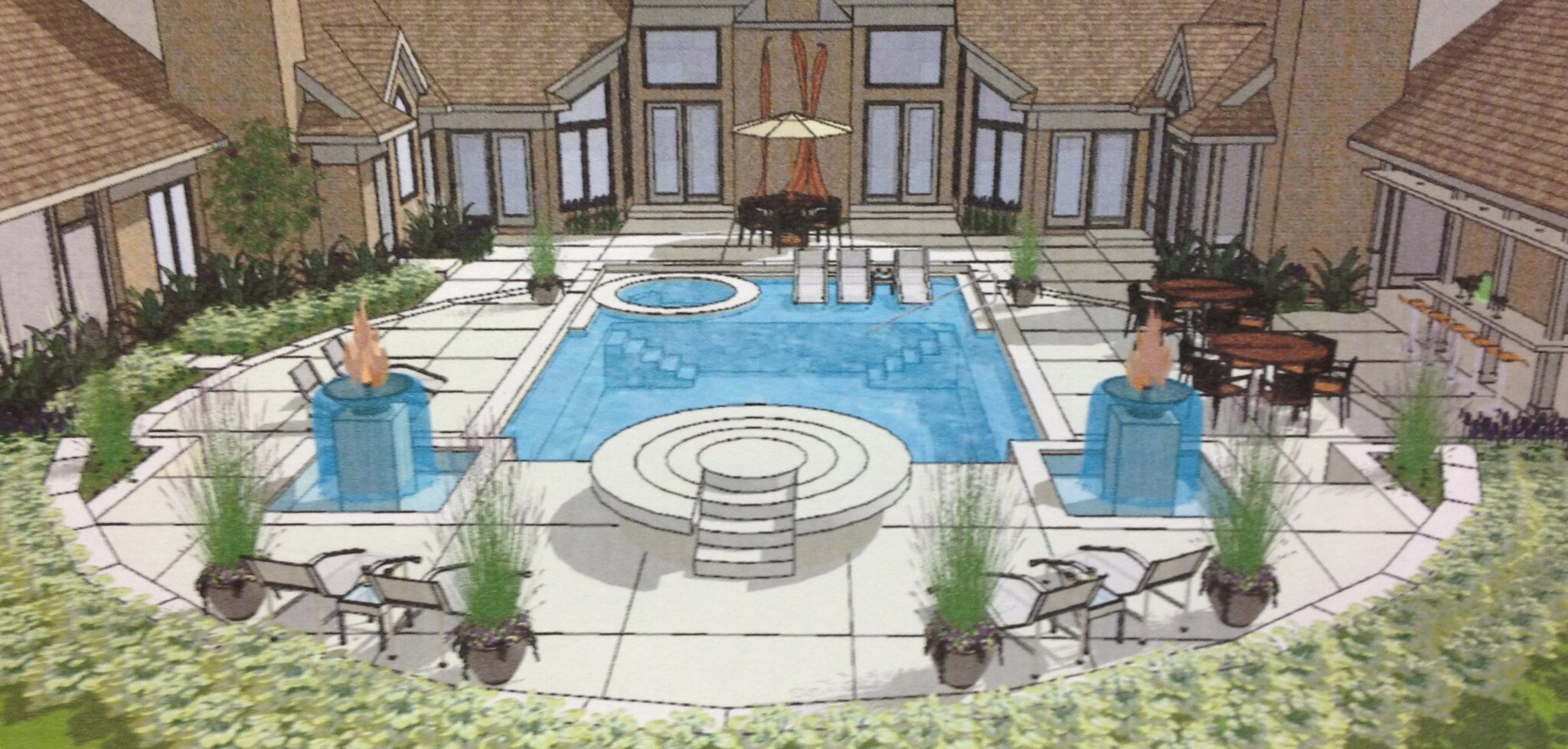 Request A Quote
Enter your information below and we will contact you about your question or quote request.
Pool Store Hours:
Monday – Friday 9:00 a.m. to 5:00 p.m.
Saturday – Closed
Sunday - Closed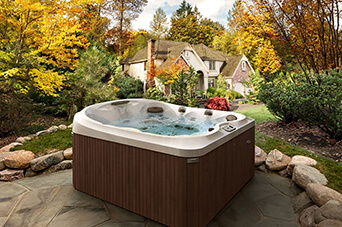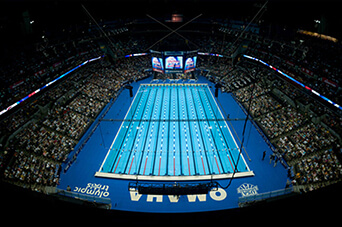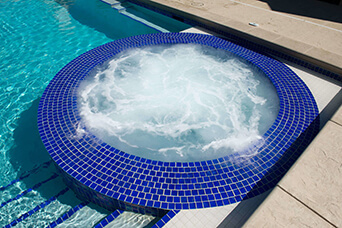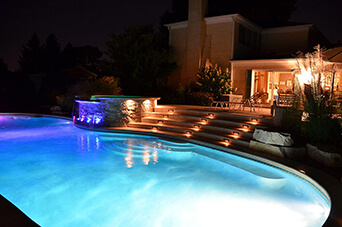 What People Are Saying
Just A Few Testimonials About Us
"Pool Tech installed our therapy pool in 2011, which includes 4, 5 and 6-foot depths as well as jets for rehab. If we need something or have a question, we call and we get what we need. They've done a great job for us."
"Each backyard environment is unique. An architect looks at the relationship of the components to one another creating a better, more functional design. I prefer working with contractors who are very knowledgeable in their fields, like Pool Tech. I rely on their expertise of pool construction techniques and operations to provide guidance for the overall design."
"Building a pool was the best thing we ever did! We open it very early—it's heated! We also have a fireplace, pergola, and barbecue pit. We spend more time outside than inside in the summer. Many nights, we'll have a drink by the fireplace and enjoy the poolside atmosphere." Iowa's most highly-awarded pool builder!
Plan now, swim soon! Contact us to finance your pool!