Custom In-Ground Pools & Spas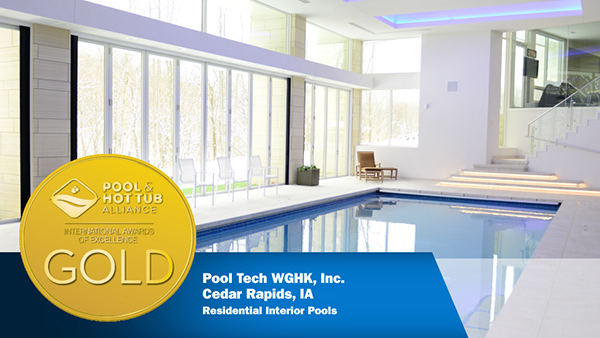 We are excited to be honored with a Gold Award in this years PHTA (Pool and Hot Tub Alliance) International Competition! 321 pools were entered and of the 74 winning projects, only were 20 awarded a Gold Medal. Our collaborative teams work wonders! 
WE BELIEVE CONCRETE POOLS ARE THE BEST VALUE!
Custom concrete pools have the most flexibility in design, are made from natural materials, have the longest lifespan, are upgradeable and give you the greatest value.
Our goal is to help you get the most enjoyment from your water. We believe that it's important to take the time to learn about the ways in which you want to use your pool–for family fun, exercise, entertaining, etc. Pool Tech works closely with landscape architects and other outdoor professionals to help develop your project so you can make informed choices every step of the way.
Then we can develop a design that provides the best experience for you–we'll help you select the products and systems that make sense for your lifestyle. Pool Tech is an authorized dealer for the products we use in your pool, such as heaters, filters, chemical automation, autocovers, Riverflow Swim Current Systems, vacuums, LED lighting, jets and more.
Pool Tech is your best choice, from conception to finish, for your custom pool/spa! We'll design and build a pool that fits your landscape, your lifestyle and your budget. We deliver the best possible results, always constructed with quality and lasting value.
ENJOYING YOUR WATER!
We're knowledgeable, friendly, and we really care about our customers. When your pool or spa is complete we will teach you the basics of operation for your water. Our customers range from us doing all of the care and maintenance themselves…to doing some…to letting us take care of everything. Our staff will be there to support you!
GET YOUR PROCESS STARTED!
Explore our gallery and take a look at our Houzz site for some design ideas.
Contact us and we will send you a Pool Tech Pool Planner Packet with further information and options to consider for designing your poolscape.
The next step is a site visit to assess your desires and your space. You may want to take a pool tour to help you select the tile, finish, other options and speak with other owners about their experience.
We welcome inquiries whether you ready to sip a cool drink from your lounge chair right now or if you are doing research for future planning.
Contact us now! Call, click, or stop in!
RENOVATIONS
Concrete pools and spas are very long-lived, but the pace of technology moves fast! After some time you may want to consider a new look or improvements for your pool. There are new options to increase energy efficiency, sustainability, and ease-of-use. Lighting, water and fire features, glass tile and colorful finishes are popular options. Click here for more ideas, our experts are at your service!
CUSTOM IN-GROUND SPAS
Treat Yourself to a Spaaaaaaahhhhhhhh! The obvious health benefits of spas include soothing sore muscles, relaxation, and reducing the effects of stress. Soaking in a spa also improves circulation and eases stiff joints, and can help relieve insomnia as well.
Spas can be stand-alone structures or a part of your pool or water feature. A custom spa is designed to fit your space, enhance the style of your home and maximize your enjoyment.
You'll select the size and shape that works best, decide where you want massaging water jets to be placed, add lighting, controls, water features, music and more.
Owning a spa should be a relaxing experience–you can count on us to answer your questions and help make the care and maintenance easy. Pool Tech offers on-going support and service after you purchase your spa. We'll help you select the systems and products that make the most sense for your situation and your lifestyle.
At Pool Tech you'll get experienced consultation and quality construction, backed by knowledgeable service. Contact us for some helpful information about different features, styles and choices for your custom spa!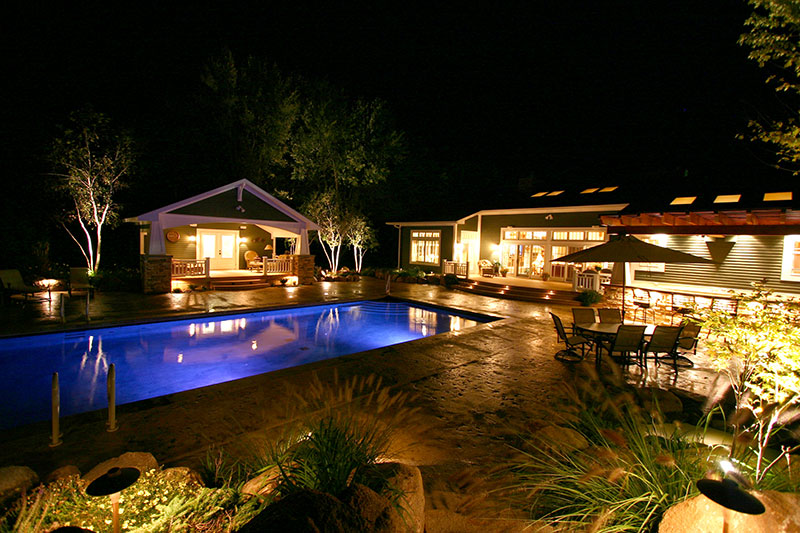 Enjoy hours of family fun in your own custom designed swimming pool or melt your cares away in a soothing custom spa!
Pool Tech is your best choice, from conception to finish, for your custom pool/spa! We'll design and build a pool that fits your landscape, your lifestyle and your budget. We deliver the best possible results, always constructed with quality and lasting value.
Above Ground Pools   Custom Vinyl Liner Pools  
Request A Quote
Enter your information below and we will contact you about your request.

"As soon as our pool and patio area was complete, we started using it as part of our living space. It became incorporated into the way we live.We spend time with family and host other gatherings at our pool, like birthday parties and even annual board retreats.Our pool became part of our lives right away. We use it regularly. Sometimes we knock off early and hang out in the pool. In warm weather, we are swimming five days a week. We now have a putting green that overlooks the pool."
Contact Us
319-365-8609
3233 First Ave. SE
Cedar Rapids IA 52403
Pool Store Hours:
Monday-Friday 9am - 5pm
Saturday: 10am-3pm
Sunday: Closed
Winter Hours:
(Labor Day thru Memorial Day)
Monday-Friday 9am - 6pm
Saturday: Closed
Sunday: Closed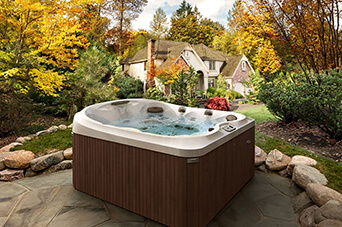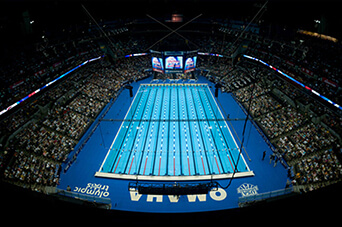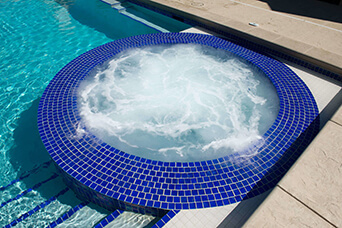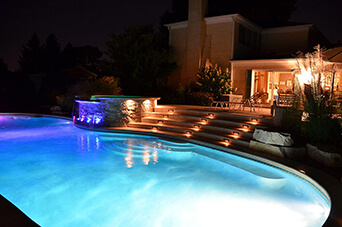 What People Are Saying
Just A Few Testimonials About Us
"Pool Tech installed our therapy pool in 2011, which includes 4, 5 and 6-foot depths as well as jets for rehab. If we need something or have a question, we call and we get what we need. They've done a great job for us."
"Each backyard environment is unique. An architect looks at the relationship of the components to one another creating a better, more functional design. I prefer working with contractors who are very knowledgeable in their fields, like Pool Tech. I rely on their expertise of pool construction techniques and operations to provide guidance for the overall design."
"Building a pool was the best thing we ever did! We open it very early—it's heated! We also have a fireplace, pergola, and barbecue pit. We spend more time outside than inside in the summer. Many nights, we'll have a drink by the fireplace and enjoy the poolside atmosphere." Iowa's most highly-awarded pool builder!
Plan now, swim soon! Contact us to finance your pool!