Pool Tech Pool Store Hours:
Mon-Fri: 9am-5pm
Saturday: 10am-3pm
Sunday: Closed
Site Visits: By appointment
Step into your very own Clearlight Sauna!
As a leader and innovator in the infrared sauna industry for over 20 years, Clearlight has been manufacturing infrared saunas that are both luxurious and effective. The therapeutic benefits of infrared heat are our main focus.
Your Clearlight infrared sauna produces the same infrared heat produced by the sun. The radiant heat from your Clearlight infrared sauna surrounds you and penetrates deeply into your joints, muscles, and tissues increasing oxygen flow and circulation, removing impurities from your cells, and improving your sleep. When used properly, your Clearlight infrared sauna will help improve your overall wellness.

Why Clearlight Saunas?


The best quality is best for your health!
Available in basswood and mahogany.
Water-based, non-toxic glues so there is no outgassing of chemicals.
Tempered glass.
Low EMF True Wave far infrared and full spectrum (near, mid, and far infrared) heaters.
Low ELF sauna cabins.
All Clearlight saunas are ETL certified to ensure they meet or exceed all product safety standards.
High-quality Bluetooth/MP3 audio system with Nakamichi stereo speakers.
Never Fail dual keypad controls temperature and timing with a precise digital readout.
Our True Wave infrared heaters are all around you; back wall, side walls, front wall, under the bench, next to your calves, and in the floor.

 

Surround yourself in wellness.
All Clearlight saunas include chromotherapy lighting.
Low operating cost.

 

The average sauna session costs about 20 cents.
Pool Tech makes it easy for you!
Our staff will conduct a FREE site visit to help you select the Clearlight Sauna that suits your location. We deliver your Sauna and can put it together for you. We'll teach you how to operate it, and our expert staff is available to guide you in the future!
Stop in, call 319-365-8609 or Contact us today to enjoy a new Clearlight Sauna!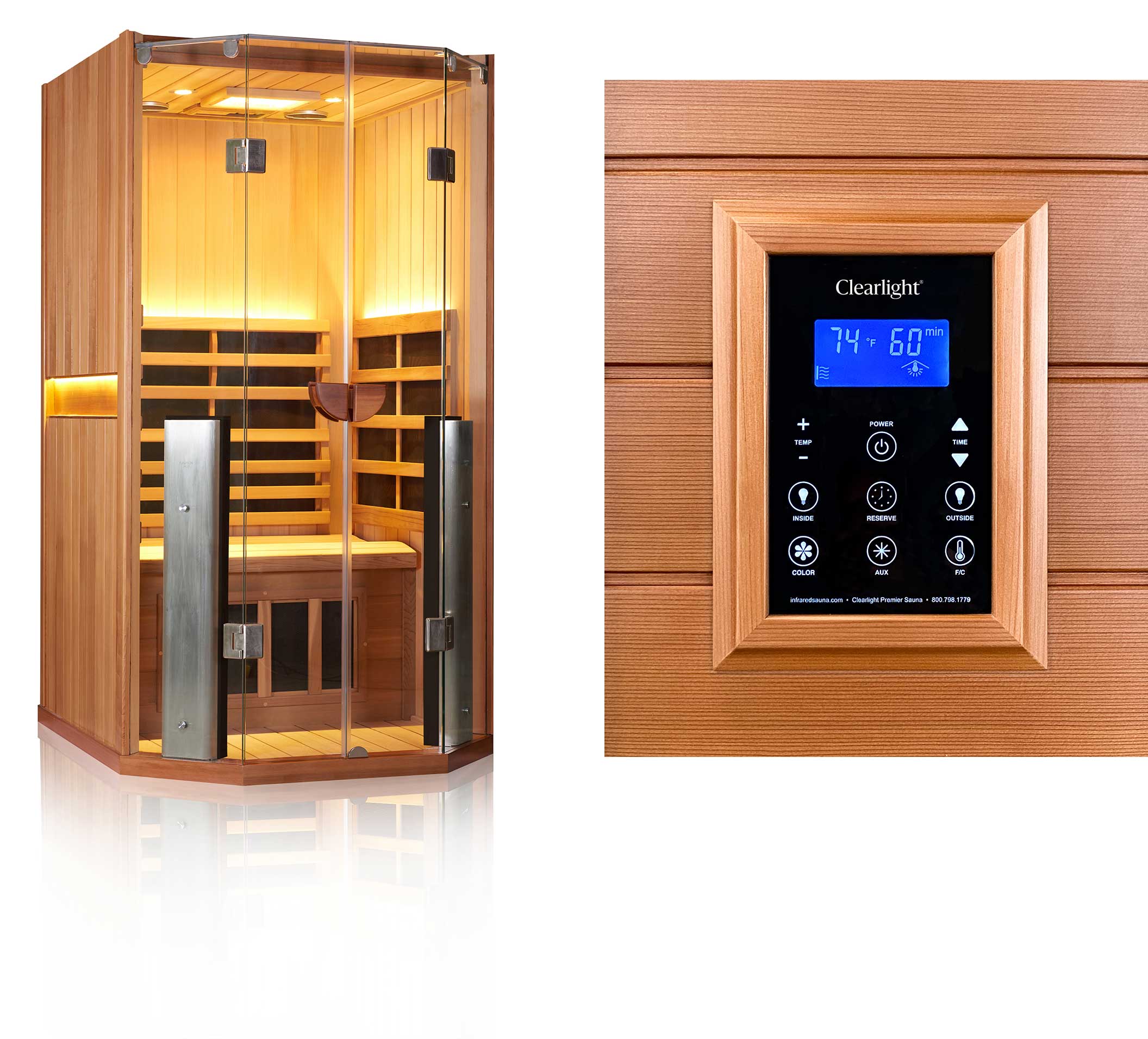 Request A Quote
Enter your information below and we will contact you about your question or quote request.

"Wonderful time picking out our new hot tub. They were great at answering any questions. When the hot tub was delivered, the installers were all professional, and very polite. After all was set up and filled, September stopped by to show us how to take care of our new Clearlight. Thanks Pool Tech, job well done!"
-Russell Shelton
Pool Store Hours:
Monday – Friday 9:00 a.m. to 5:00 p.m.
Saturday – Closed
Sunday - Closed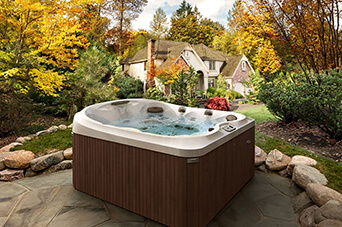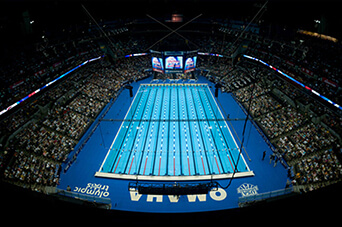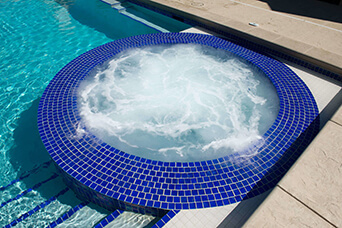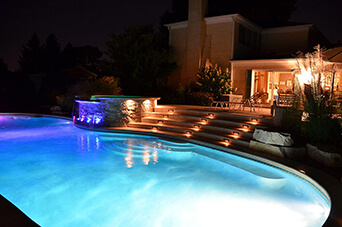 What People Are Saying
Just A Few Testimonials About Us
"Pool Tech installed our therapy pool in 2011, which includes 4, 5 and 6-foot depths as well as jets for rehab. If we need something or have a question, we call and we get what we need. They've done a great job for us."
"Each backyard environment is unique. An architect looks at the relationship of the components to one another creating a better, more functional design. I prefer working with contractors who are very knowledgeable in their fields, like Pool Tech. I rely on their expertise of pool construction techniques and operations to provide guidance for the overall design."
"Building a pool was the best thing we ever did! We open it very early—it's heated! We also have a fireplace, pergola, and barbecue pit. We spend more time outside than inside in the summer. Many nights, we'll have a drink by the fireplace and enjoy the poolside atmosphere." Iowa's most highly-awarded pool builder!
Plan now, swim soon! Contact us to finance your pool!