At Pool Tech the health and safety of our customers, employees and the community is always a top priority. During this call for social distancing we strive to provide the utmost customer service experience!
As a result of this effort Pool Tech will be implementing:
Retail Curb-Side Pick Up
We are now offering curb-side pick up for all residential orders.
Please call 319-365-8609 or email retail@pooltech.com your order in advance.
When you arrive we will deliver the order to your car
Pool Tech is proud to offer a wide range of products and services to help you maintain your water. From Hot Tubs to Accessories to Expertise, Pool Tech's retail store is your place for all your pool and spa needs.
Winterizing kits and information

Water testing kits

Water testing strips

Aromatherapy fragrances for Hot Tubs

Pumps

Filters

Heaters

Robotic Pool Cleaners

Equipment

Pool Covers

Hot Tub Covers
Pool and Hot Tub care—Accessories
Thermometers

Hoses

Leaf rakes

Skimmers

Brushes

Vacuums

Auto Cleaners

Filters
We install the equipment that we carry!
We carry parts for all the product lines we sell!
Chemicals – Pool & Spa
BioGuard and SpaGuard
BioGuard and SpaGuard are is recognized as one of the nations premier suppliers of pool and spa care products in the industry. BioGuard and SpaGuard have worked hard to earn their reputation through constant technological improvements and extensive research in the pool and spa care fields.
Why Use BioGuard and SpaGuard?
With BioGuard and SpaGuard you aren't left to do any guess work. The systems come with instructions, proven easy-to-use systems for every customer. Simply put, it's the easiest way to sparkling clear pool water.

Jacuzzi Water Care
We carry Jacuzzi chemical products as well. Jacuzzi chemicals are designed for use in the Jacuzzi Spa system and they can be used with any brand of hot tub. The Jacuzzi line of chemicals also works with our digital water testing, giving you another option for your water care.
Free Water Testing!
Pool Tech offers free water testing to our customers. (There is a small charge for everyone else.) Bring in a water sample from your pool and you´ll receive a digital readout and professional in-store guidance from our expert staff.
BioGuard pioneered computerized water analysis and developed Accustan—the fastest and most accurate water testing in the Pool & Spa Industry.
The best way to maintain your water balance and clarity is to test routinely to stay ahead of excess rain or heavy use of your pool. Also visit us with a water sample for those times when special help is needed. The Accustan system will give you the directions you need to be back in balance. We carry all the chemicals and expertise you need!
Request A Quote
Enter your information below and we will contact you about your question or quote request.

"The team here is super helpful and knowledgeable when is comes to the chemicals my family needs for our pool and hot tub. I wouldn't go any other place!"
-Amanda Kurt

Pool Store Hours:
Monday – Friday 9:00 a.m. to 5:00 p.m.
Saturday – Closed
Sunday - Closed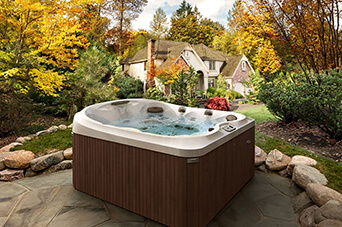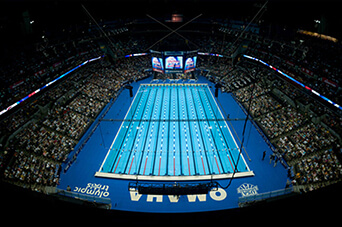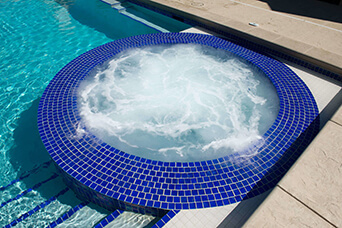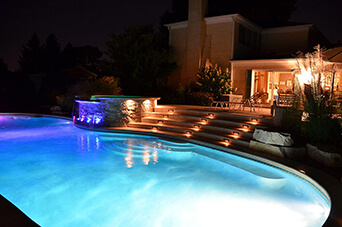 What People Are Saying
Just A Few Testimonials About Us
"Pool Tech installed our therapy pool in 2011, which includes 4, 5 and 6-foot depths as well as jets for rehab. If we need something or have a question, we call and we get what we need. They've done a great job for us."
"Each backyard environment is unique. An architect looks at the relationship of the components to one another creating a better, more functional design. I prefer working with contractors who are very knowledgeable in their fields, like Pool Tech. I rely on their expertise of pool construction techniques and operations to provide guidance for the overall design."
"Building a pool was the best thing we ever did! We open it very early—it's heated! We also have a fireplace, pergola, and barbecue pit. We spend more time outside than inside in the summer. Many nights, we'll have a drink by the fireplace and enjoy the poolside atmosphere." Iowa's most highly-awarded pool builder!
Plan now, swim soon! Contact us to finance your pool!