Above ground pools are a great way to get swimming quickly and inexpensively!
We are proud to carry Made-In-America Doughboy pools. Doughboy Pools are the single most adaptable pools on the market today. Their unparalleled strength and quality are unmatched in the industry, providing the value, safety, and durability that we want for our customers.
A Pool Tech Doughboy University Trained expert will conduct a FREE site evaluation to assist you in placing your above ground pool and assist you in selecting the perfect model for your space and budget. Start with every option, or plan to start with the pool and add accessories, decks, and later on.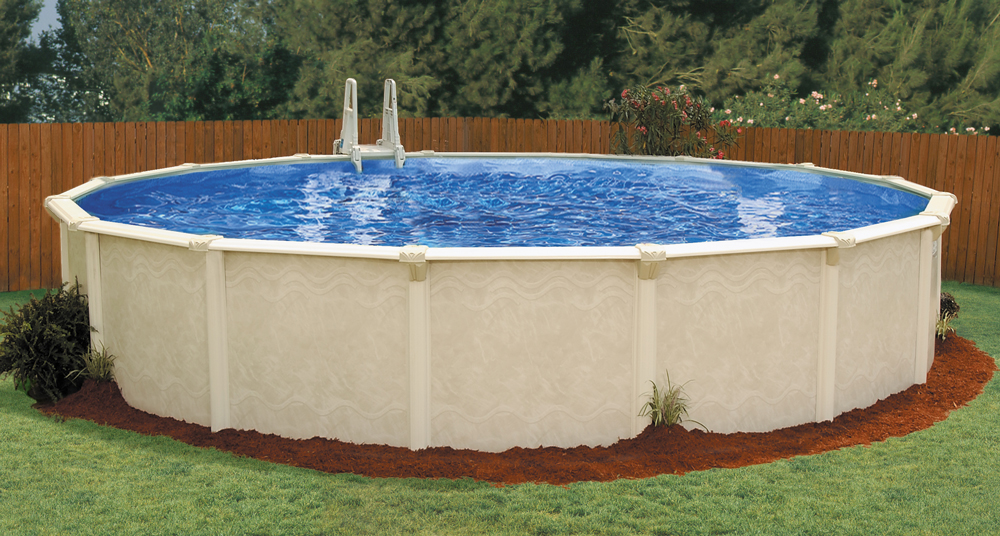 Why we prefer Doughboy Pools:
Doughboy introduced the above ground pool 60 years ago and retain their reputation for creating and maintaining the highest standards of design, engineering, and service. They are built to last!
Making Lifetime Memories-Steel Construction!
Doughboy pools are made from copper bearing steel that is heavier than industry standards for a stronger pool wall. Your family can feel safe and secure in the pool, it will hold up!
Worry-free and comfortable!
Doughboy pools have an exclusive Slide-Bar wall connector. The Slide-Bar more effectively joins the pool walls together to create a seamless and smooth swimming environment. The better structural integrity leads to a longer lasting pool, AND there are NO nuts and bolts exposed—safe for you and your children.
The difference is the details
Doughboy endcaps are 50% heavier than most brands, which provide stability at the base and at the top of the pool. Exact pre-punched holes, instead of slotted holes, make for a rugged and secure pool. How active is your family?
Easy to use = more fun!
The skimmer on a doughboy pool is large, holding twice the water of other brands. The basket is twice the size, which means fewer trips to clean it. The large skimmer means that the surface of the pool gets cleaner faster, and the height of the water has a bit more wiggle room. Doughboy skimmers have a vacuum faceplate, which makes vacuuming your pool less cumbersome—we want you enjoying the water more! The skimmers coordinate with the color of the pool, creating an attractive appearance.
Doughboy pools are long-lasting, and so is Doughboy—and Pool Tech!
Your Doughboy pool will last a long time, and we have planned for that. Relax! 10 years from now if your dog scratches an unrepairable hole in your liner, we will still be here and you will be able to get a replacement liner, even if your model has been discontinued. At Pool Tech we build a long-lasting relationship that you can count on.
Keeping your water clean and clear
 We always provide FREE water testing to help you keep your water crystal clear, inviting, and healthy. Pool Tech has the expertise to install your pool and maintain it and to provide instruction and assist you with what you prefer to handle.
Request A Quote
Enter your information below and we will contact you about your request.
Pool Store Hours:
Monday – Friday 9:00 a.m. to 5:00 p.m.
Saturday – Closed
Sunday - Closed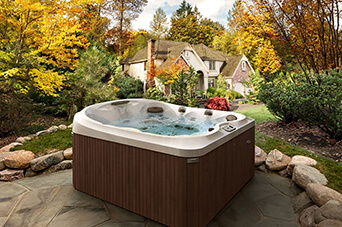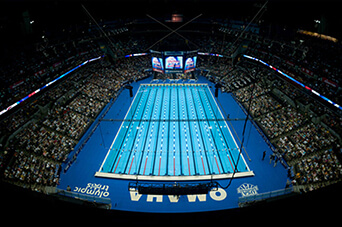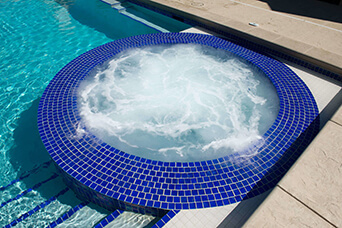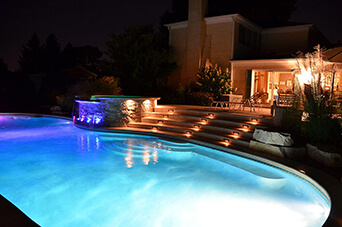 What People Are Saying
Just A Few Testimonials About Us
"Pool Tech installed our therapy pool in 2011, which includes 4, 5 and 6-foot depths as well as jets for rehab. If we need something or have a question, we call and we get what we need. They've done a great job for us."
"Each backyard environment is unique. An architect looks at the relationship of the components to one another creating a better, more functional design. I prefer working with contractors who are very knowledgeable in their fields, like Pool Tech. I rely on their expertise of pool construction techniques and operations to provide guidance for the overall design."
"Building a pool was the best thing we ever did! We open it very early—it's heated! We also have a fireplace, pergola, and barbecue pit. We spend more time outside than inside in the summer. Many nights, we'll have a drink by the fireplace and enjoy the poolside atmosphere." Iowa's most highly-awarded pool builder!
Plan now, swim soon! Contact us to finance your pool!