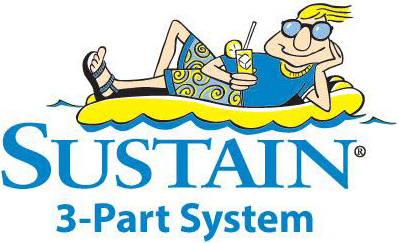 Using sustain is as easy as 1-2-3!
Sustain is the perfect solution for sparkling clear water using erosion delivery technology. Sustain 3- inch Blue Chlorinating Tablets, are the perfect alternative to typical pool tablets commonly referred to as "Trichlor."  Easy to Use for the do it yourself pool owner, and easier on the equipment and pool liners.  In stock and ready to go exclusively at Pool Tech!
With an easy to use 3 step system you will have less maintenance and more cannonballs!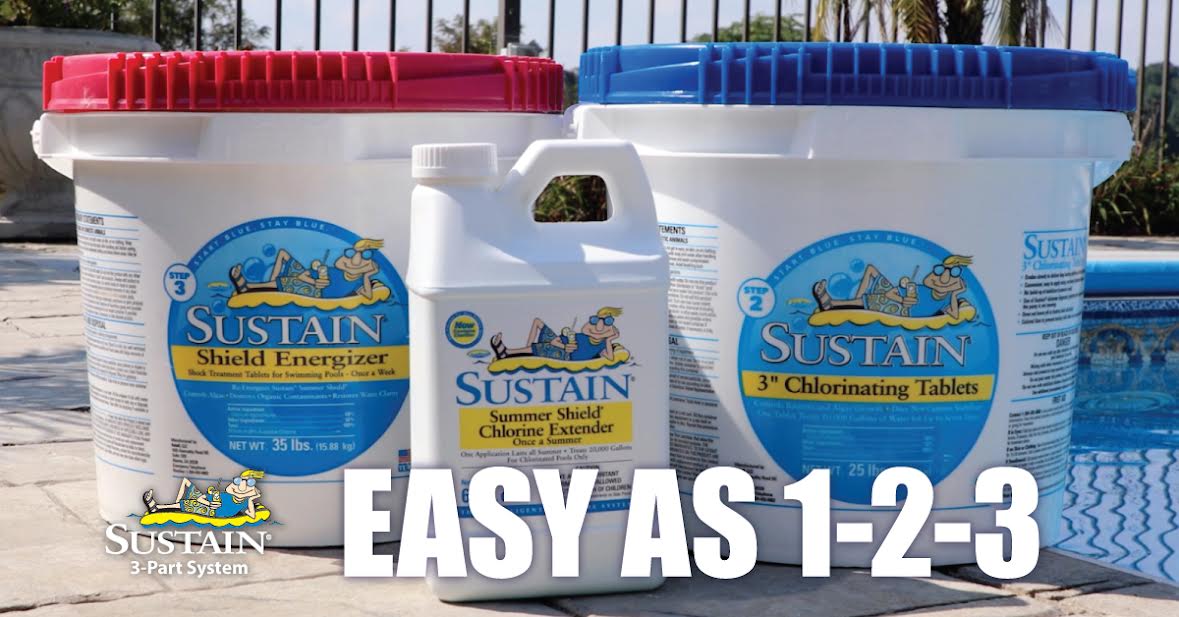 Request A Quote
Enter your information below and we will contact you about your question or quote request.

"A few months ago I purchased a hot tub from Pool Tech. The buying, delivery, setup, & service has been top notch. Special thanks to September, Mark, Mike, Paul, & Victor for making the customer experience exemplary."
-Robb Lawson

"Over the last several months I have needed service on my hot tub. In both instances, I have found your employees very helpful, prompt, proficient and honest. I appreciate all of those qualities. Thank you for making the extra effort!"
– Jim Taylor
Pool Store Hours:
Monday – Friday 9:00 a.m. to 5:00 p.m.
Saturday – Closed
Sunday - Closed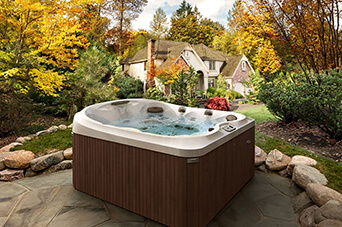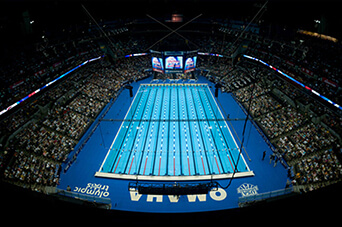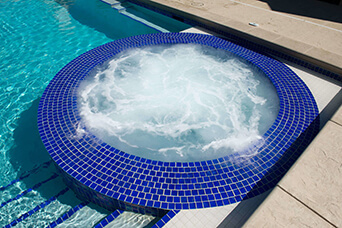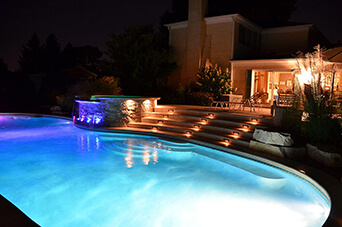 What People Are Saying
Just A Few Testimonials About Us
"Pool Tech installed our therapy pool in 2011, which includes 4, 5 and 6-foot depths as well as jets for rehab. If we need something or have a question, we call and we get what we need. They've done a great job for us."
"Each backyard environment is unique. An architect looks at the relationship of the components to one another creating a better, more functional design. I prefer working with contractors who are very knowledgeable in their fields, like Pool Tech. I rely on their expertise of pool construction techniques and operations to provide guidance for the overall design."
"Building a pool was the best thing we ever did! We open it very early—it's heated! We also have a fireplace, pergola, and barbecue pit. We spend more time outside than inside in the summer. Many nights, we'll have a drink by the fireplace and enjoy the poolside atmosphere." Iowa's most highly-awarded pool builder!
Plan now, swim soon! Contact us to finance your pool!